Laminate Flooring
By Carpets Leicester Ltd
Bring your home up-to-date with our great laminate flooring, we have a great selection to choose from.
What Makes Us Unique?
Free estimates & measuring
20+ year history
Supply & fitting services
Large showroom with parking
Residential & commercial
Home visits with samples
Delivery across Leicestershire
Contact us today to discuss your flooring requirements, or visit our large showroom with convenient parking available. Call 0116 255 4335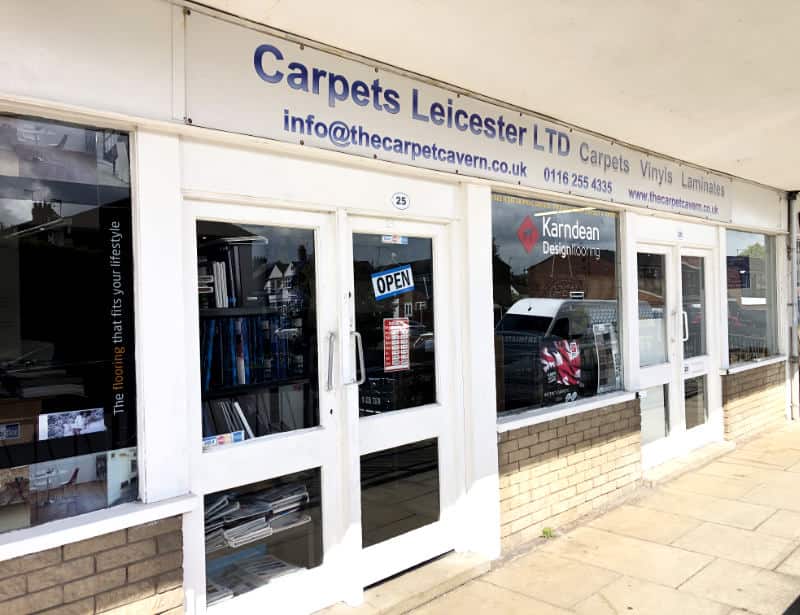 Showroom: 25 Nevanthon Road, Leicester, Leicestershire, LE3 6DR Directions
Wide choice of colours available! Arrange a home visit to see samples.
---
Low Maintenance Laminate Flooring in Leicester
Laminate flooring is a great choice if you want to recreate the style of a timber or tile floor on a budget. Tough and durable, it will make a stylish feature of any room for many years to come. 
At our showroom, you'll find a fantastic collection of laminate flooring including wood and tile textures in a variety of colours and board sizes, making it a suitable, cost-effective alternative to wood flooring, made by many of the leading brands. Our friendly staff will be on hand to help you choose the perfect product for your home or workspace, whatever the look you want to achieve. To find out more about laminate flooring visit our showroom in Leicester today.
Why Choose Laminate Flooring?
As well as being more affordable than timber or tile, laminate flooring is easy to take care of, making it ideal for a busy home – particularly if you have pets or young children. Laminate flooring has a protective top layer which prevents staining, and any dirt can be easily removed with a dry or damp cloth.
Laminate flooring is available in a wide choice of patterns and designs at our Leicester showroom, all of which exactly replicates the appearance and even the texture of wood planks or stone tiles. It's also quick and easy to install, and we are pleased to offer a professional fitting service to ensure an impressive finish. For a warm and cosy home, laminate flooring can also be used alongside underfloor heating.
Book a Home Appointment
Visit our showroom in Leicester to find inspiration for your home or workspace and explore our full range of laminate flooring. Or click the button below to book a home visit from our team.
This includes free measuring to guarantee a perfect fit, plus the opportunity to view laminate samples in situ to help you make the right choice. We also provide free estimates and deliver our products across Leicestershire.
Arrange Home Visit
Directions
Customer Reviews
"Expert advice after explaining what we were looking for, pointed in the right direction as to what would be suitable for our needs."
Lynn
"Very helpful and polite. Lots of choice. Visited my home on the same day to measure up and then sent a price within a half hour."
Pamela
"I can't recommend these guys enough. Great prices and a smooth, no fuss experience from start to finish."
Trev
Visit Our Showroom
Address:
25 Nevanthon Road,
Leicester,
LE3 6DR
Opening Hours:
Mo - Fr: 7am - 4pm
Sat: 10am - 1pm