Flooring
By Carpets Leicester Ltd
We supply & fit all types of flooring including carpet, laminate, vinyl & rugs for domestic or commercial premises.
What Makes Us Unique?
Free estimates & measuring
20+ year history
Supply & fitting services
Large showroom with parking
Residential & commercial
Home visits with samples
Delivery across Leicestershire
Contact us today to discuss your flooring requirements, or visit our large showroom with convenient parking available. Call 0116 255 4335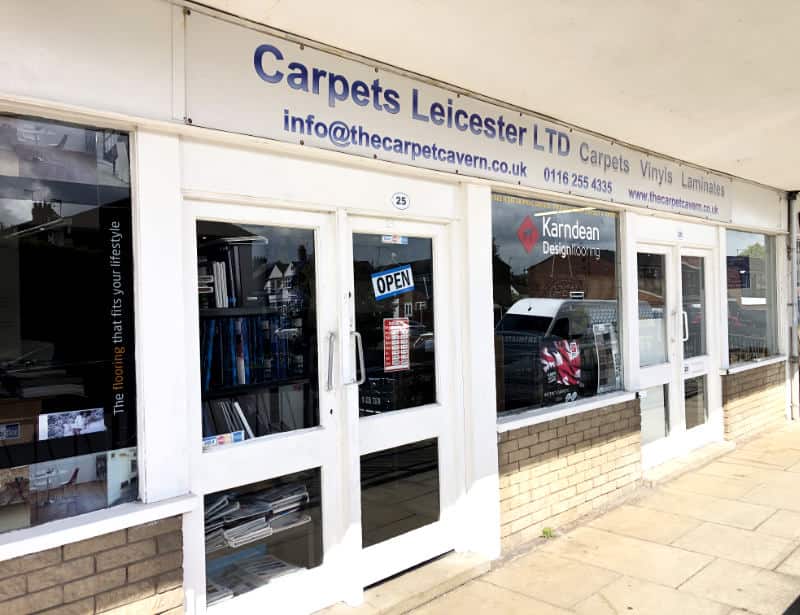 Showroom: 25 Nevanthon Road, Leicester, Leicestershire, LE3 6DR Directions
Wide choice of colours available! Arrange a home visit to see samples.
---
Flooring For Every Home in Leicester
Finding the right flooring can be tricky. But that's where we can help. At Carpets Leicester, we have many years of experience helping customers pick the perfect flooring for their home or workspace. With a showroom that's stocked with a wide range of flooring options for all budgets, you're sure to find flooring you love when you visit our shop in Leicester.
Whatever the room, flooring is one of the most prominent features of any space. In the kitchen, living area, bedroom or bathroom, or at work in your office or commercial unit, we make it easy to choose the right flooring at the right price. To find out more visit our showroom today.
How To Choose New Flooring
There are a few things to consider when selecting new flooring for a space. Think about the decor of your room and the look you want to achieve. Budget is important too, and can depend on the size of your space.
It's also important to consider how you use the room – is it a space for relaxing like the lounge or bedroom, or is it a busy space which needs a practical flooring choice, like a kitchen or bathroom? Other aspects such as children and pets should also be considered as some flooring is more durable than others. Whatever you are looking for, we can make the search for new flooring simple and stress-free. We offer everything from laminate and vinyl flooring to carpet with a fitting service for a professional finish.
Book a Free Home Visit
We offer free home visits, including free measuring to ensure your new flooring fits perfectly. This enables us to provide you with an accurate estimate for your new flooring, and also gives you a chance to view flooring samples in the room you are focusing on.
Click the button below to book an appointment with our team, or come along to our showroom in Leicester to explore for yourself our full range of products.
Arrange Home Visit
Directions
Customer Reviews
"Very good service, dealing with Andy Munn very professional would highly recommend for small and big works."
Steve
"Great prices and service."
Steve
"Great prices and service."
Trev
Visit Our Showroom
Address:
25 Nevanthon Road,
Leicester,
LE3 6DR
Opening Hours:
Mo - Fr: 7am - 4pm
Sat: 10am - 1pm